By Mike Ripley, Chippewa Ottawa Resource Authority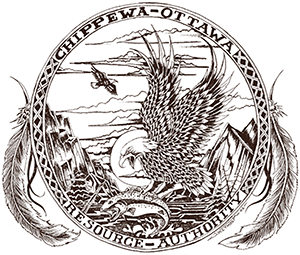 When Governor Whitmer was elected last year after running on promises to protect the Great Lakes, many of us were relieved after having endured anti-environmental legislation being rammed down Michigan's throat in the last days of the previous administration.  We were relieved because Governor Whitmer seemed to promise that she would be removing one of the biggest threats to the Great Lakes: Enbridge Line 5.
That's why, when we heard that Governor Whitmer was negotiating with Enbridge to complete their tunnel idea, many of us felt like maybe we were going to be betrayed.
Why, after a decision by our new Attorney General found the previous administration's tunnel agreement to be unconstitutional, does it appear that the new Governor is going down the same path as the Snyder administration?
For the Native American tribes making a living from fishing in the Great Lakes, this is an especially bitter prospect because it is our duty to protect the water and the fish for seven generations of children to come.  In other words, it is our duty to make sure that 150 years from now, our Great-Grandchildren will have the same opportunity to make a living from fishing in the waters of Northern Lake Michigan and Lake Huron.  That is the promise we make to our children and that was the promise that was given to our Grandparents by the United States and the new state of Michigan.
Governor Whitmer says she wants Line 5 "out of the Great Lakes": words that could mean she's o.k. with putting it in a tunnel.  The problem is that there are still hundreds of stream crossings that will remain threatened.  An oil spill on any of these tributaries to Lake Michigan will also lead to a disaster that will impact the water and fish we depend on.
A tunnel also means that oil will keep flowing for many years to come.  Is that the legacy that Governor Whitmer wants?  Will our children's children look back and wonder why Michigan was not willing to do the right thing and remove this pipeline?
##
Mike Ripley is environmental coordinator for the Chippewa Ottawa Resource Authority (CORA). CORA gathers all 1836 Treaty fishing tribes under it's mantle, including Bay Mills Indian Community, Grand Traverse  Band of Ottawa and Chippewa Indians, Liver River Band of Ottawa Indians, Little Traverse Bay Bands of Odawa Indians and the Sault Ste. Marie Tribe of Chippewa Indians.
Share this post
---